New & Used Spare Parts from SA Scrapyards and Traders
---

1. Make a Request
Make a free inquiry into the largest network of dealers for new and used spare parts .
---
---

2. Review your Quotes
Casually get offers from dealers in our network. Notified of a new offer by email or text message.
---
---

3. Make your Choice
Choose the perfect offer for you. New and used parts at the best prices from suppliers all over the country.
---
---

4.Done
Your vehicle is up and running again.
---
Find a Part/s
*Required Fields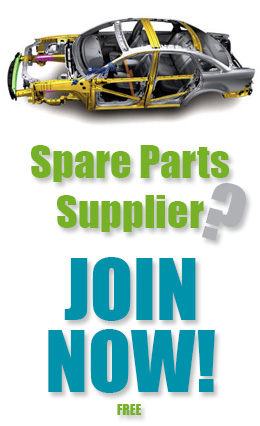 Auto Articles
Car Makes
Last Queries
---
---
DoorVolkswagen Citi Golf 2009
Clutch Salve CylinderSuzuki Swift 2018
Turbo ChargerNissan Qashqai 2017
Fuel Injectors Opel Vivaro 2006
HeadlampVolvo C30 2010
ClutchAston Martin DB9 2006
Manual GearboxNissan Qashqai 2008
Brake CylinderIsuzu D-max 2014
---
---
Welcome to findspares.co.za – salvage yard breakers online 24/7
The unique and free multi-system for fast search and discovery of new and and used auto parts for all types of vehicles!
Our site, findspares.co.za will offer you the largest selection of auto parts online. Quite often, vehicle owners decide to visit auto parts stores to find the necessary parts, and this process always takes a lot of time and creates unnecessary frustration. Based on this fact, our team decided to fill this niche in the South African automotive internet market and create a unique system, findspares.co.za, which will not only save you valuable time, but also money.
With the advent of the Internet, life has become much easier. Thanks to modern communications, you no longer have to leave your home or office. Our unique search engine does everything for you. With just one click of the mouse, you can instantly send your request to hundreds of auto parts dealers in all areas of the country. Furthermore, findspares.ca.za gives you access to millions of parts from recycled cars waiting to be delivered to your door.
Findspares.co.za is designed to provide fast communication between customer and supplier in the process of looking for car and truck parts, motorcycle parts, agricultural and construction equipment and spare parts for trailers. As you will see, we offer new and used car parts at the best prices in South Africa. See for yourself by sending a free inquiry now.
Findspares.co.za will save you time and money by giving you full 24 hours access to all of our automotive outlets in South Africa.
---